[SSEX  BBOX] Magazine is the tangible manifestation of the [SSEX BBOX] web documentary series. [SSEX BBOX] expands consciousness by examining and challenging two dimensional, archaic and obsolete understandings of sexuality and gender.

BUY HERE YOUR COPY OF
[SSEXBBOX] MAGAZINE #2: IT'S COMPLICATED

HELP KEEP [SSEX BBOX] ALIVE!
Support us by getting your [SSEX BBOX] Magazine Issue #2 
This issue is about relationships and polyamory, get your copy online now!!!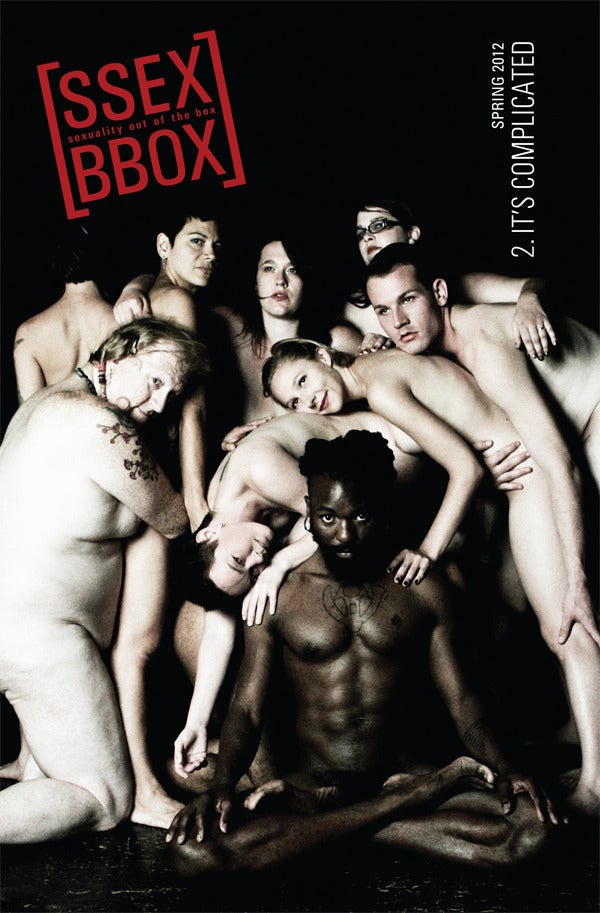 [SSEXBBOX] MAGAZINE #1: GENDERLY PHRASED
http://issuu.com/ssexbbox/docs/ssexbbox_issue1

BUY [SSEX BBOX] MAGAZINE ONLINE:
http://ssexbbox.bigcartel.com/

[SSEX BBOX] MAGAZINE BLOG:
http://ssexbboxmagazine.blogspot.com/

[SSEX BBOX] MAGAZINE TWITTER:
http://twitter.com/#!/SSEXBBOX

[SSEX BBOX] MAGAZINE FACE BOOK:
http://www.facebook.com/SSEXBBOXMagazine